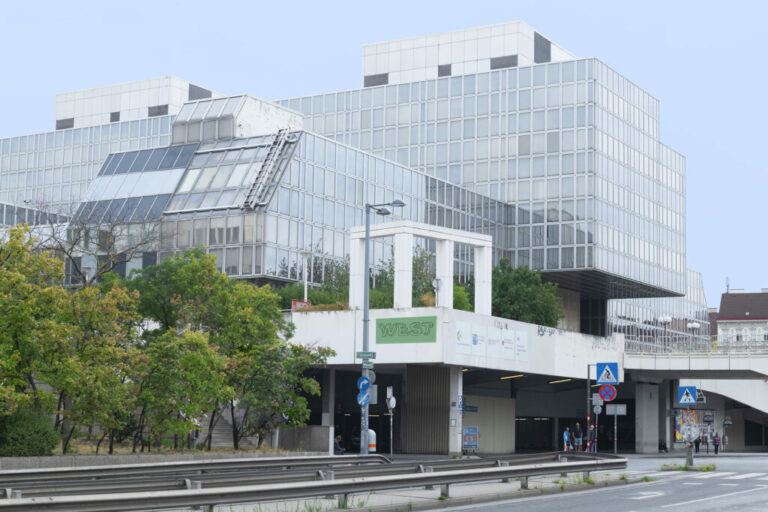 Venue
The conference will be held in WEST │ Alte WU (Augasse 2-6, 1090 Vienna, Austria).
The venue is a center for creativity and culture within a former business university in Alsergrund, the northern centre of Vienna.
You can find out more information about the venue here.
Travel
Getting to the Venue
WEST is easily reachable by public transport.
The main entrance to WEST is located inside the Unizentrum Althanstrasse (UZA1), in the immediate vicinity of the former cafeteria . The quickest access is via the stairs in Augasse, corner of Josef-Holaubek-Platz. Bicycle parking spaces are located below the stairs in Augasse, behind the Liechtenwerder Platz tram stop.
Public Transport
WEST can be reached via the following lines:
Car
The WIPARK Unizentrum Althanstrasse
parking garage is located directly in the building. Access is via Althanstrasse or Josef-Holaubek-Platz.
Getting to Vienna
With its central position in Europe, Vienna is very well connected.
We encourage you to consider travelling to this conference using lower carbon methods such as by train. You can find out more information on how to get to Vienna by train here.
Vienna is also served by an international airport.
Accommodation
If we are arranging your accommodation in Vienna, you'll hear from us about it.
Otherwise, there are many options available in Vienna through websites such as booking.com, and check out hotels on google maps.
There is an IBIS hotel very close to the venue with good reviews and fairly low rates.
Food
Lunch will be provided, with a choice of vegetarian or vegan options. The food is made with entirely organic (bio) and locally-sourced ingredients.
Live streaming
This is a fully in-person conference so no sessions will be live streamed or recorded.
Participants can live tweet or write about what's being talked during the sessions, unless the speakers tell the audience otherwise.
Code of conduct
We of course will not tolerate any inappropriate behaviour during the conference, including discriminatory acts, sexual harassment, intimidation, and deliberate disruption of panels. Any such act could result in the attendee's expulsion from the event. We take this seriously so please write to climate@journalismarena.eu if you experience or witness any violations of appropriate code of conduct during the conference.